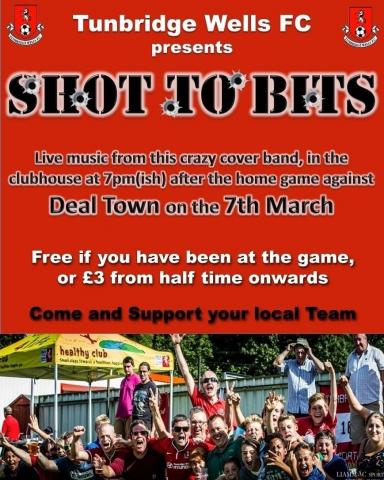 After their triumphant set at Party on the Pitch 2019!
SHOT TO BITS! Return to The Culverden Stadium on Saturday 7th March.
Playing an array of covers from bands such as The Jam, Queen, Green Day, Dr Feelgood, David Bowie plus many, many more...
Tickets are priced at just £3 or with entry free for those with a match day ticket from The Wells home game Vs Deal Town on the same day.
Show starts from 7pm....ish.